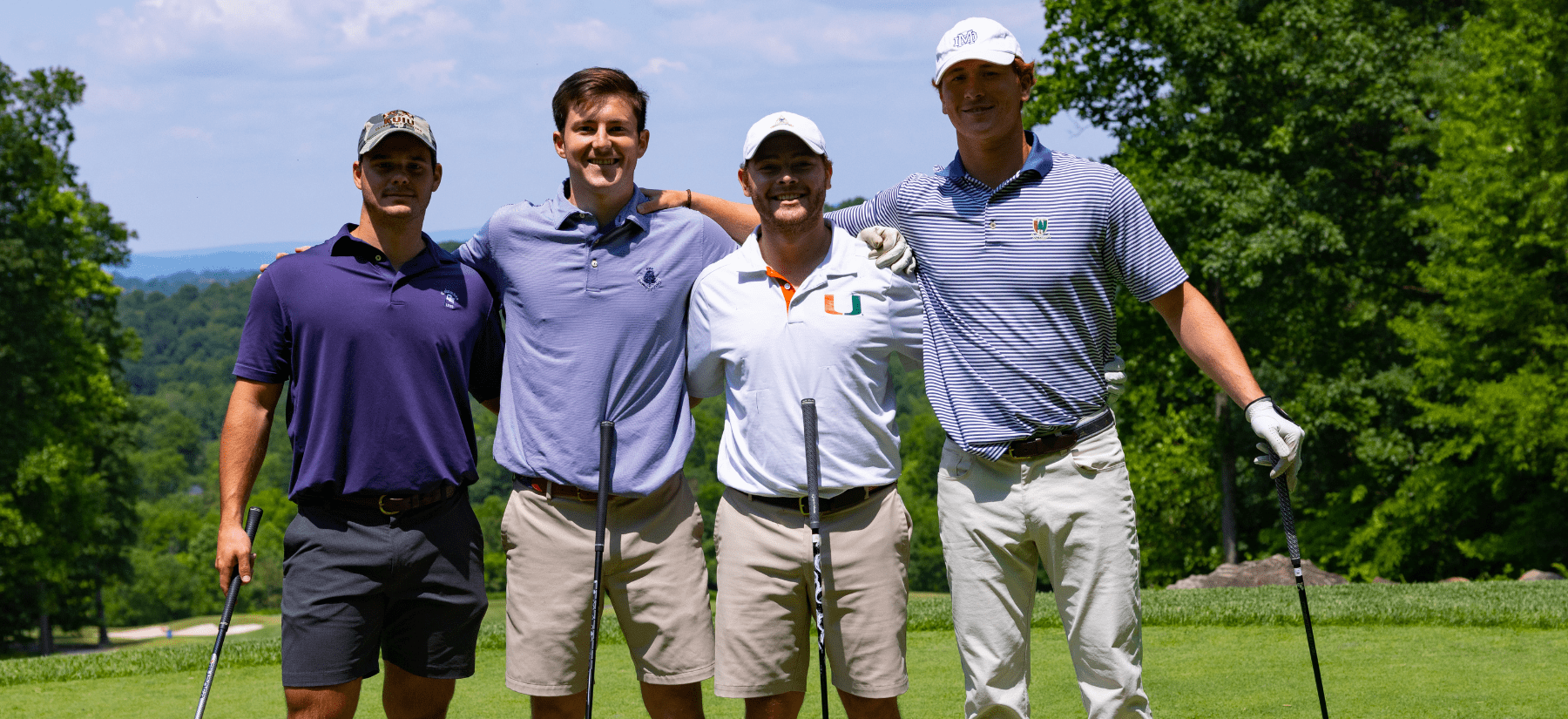 DC TOUCHDOWN CLUB GOLF OUTING RAISES MONEY FOR PATRIOT POINT
The DC Touchdown Club Golf Outing brought a capacity crowd together for a near-perfect day at Whiskey Creek Golf Club on Tuesday, June 13, to raise money for Patriot Point, the Military Bowl Foundation's 294-acre retreat for recovering service members, their families and caregivers.
"It was just an amazing day to be joined by so many people who share the commitment to honoring and supporting the nation's service members," Military Bowl President & Executive Director Steve Beck said. "We are especially appreciative of Whiskey Creek hosting the event and all the sponsors who also believe deeply in our mission."
The field included several members of the Military Bowl Foundation Board of Directors and the DC Touchdown Club Executive Committee, as well as former Washington Redskins players Raleigh McKenzie and Ravin Caldwell. Former Redskins tight end Doc Walker, who also is a member of the DC Touchdown Club Executive Committee, also was in attendance.
Among the participants were several veteran service members.
DC Touchdown Club Golf Outing sponsors included Mission BBQ, Silver Sponsors Open Text and Nardi Construction and hole sponsors the American Athletic Conference, the Atlantic Coast Conference, Matt Back, CAES, Coca-Cola Consolidated, Defiant Whisky, Double Wood Farm, Events DC, FCN Technology Solutions, McCormick Paints, Northrop Realty, Five Arrows Media and Old Virginia Tobacco Company.
The foursome of DC Touchdown Club Executive Committee member Scott Freund, Brandon Luckett, Eugene Casaus and Evan Silverman captured first place in the tournament with a score of 58.
The Military Bowl Foundation's next event is the Home of the Free … Because of the Brave dinner on Thursday, September 7, celebrating the kickoff of the NFL season in the company of recovering service members and caregivers from Walter Reed National Military Medical Center and Fort Belvoir Community Hospital. Tickets are available at militarybowl.org. For sponsorship information, please contact Senior Director of Partnerships Marc Goldman at mgoldman@militarybowl.org.